What is computerized data analysis?
Computer-aided data analysis means that researchers are supported by software in the evaluation and interpretation of their data. After the content analysis, theoretical deductions and statements about the respective research subject (e.g. from interview data on a study) can be made. A qualitative data analysis is always carried out on the basis of an analysis method. Regardless of which method the researcher chooses, software is of enormous supporting importance for sorting, structuring and analyzing the data material.
Software tools for qualitative computer-aided data analysis facilitate the sorting, structuring and analysis of large amounts of text as well as the "administration" of the interpretation and evaluation texts. QDA software is used in a variety of scientific disciplines and fields of practice as well as in market research. QDA programs are used, among other things, in sociology, psychology, political science, medicine and health science, educational science, social pedagogy, educational research and now increasingly in companies and market research. MAXQDA is one of the pioneering programs in the field of computer-aided data analysis: the first version appeared in 1989.
How does MAXQDA support your qualitative data analysis?
MAXQDA enables researchers to use a wide variety of analysis methods, such as grounded theory, qualitative content analysis, discourse analysis, mixed methods analysis, etc. Central elements are the systematic assignment ("coding") of text, tables, image or multimedia segments to topics ("codes ") And keeping references, own thoughts, etc. directly to the text (" memos ").
In MAXQDA, the analysis and evaluation of the material is carried out through the organization of the material in groups, a hierarchically organized code system, the definition of characteristics (variables), the assignment of colors and weights to segments, the provision of tabular overviews and the option of all Understanding work steps and finding results with just a few clicks is simplified.
Computerized data analysis and knowledge management
Since the first release, MAXQDA has attached great importance to retaining the technical terms introduced in qualitative research within the QDA software, which contributes significantly to the intuitive handling of the program. Today, memos can be assigned not only to text segments, but also to codes. In addition, a single memo can be linked to any number of codes. With its sophisticated memo functions, MAXQDA offers a unique management system for user-defined notes.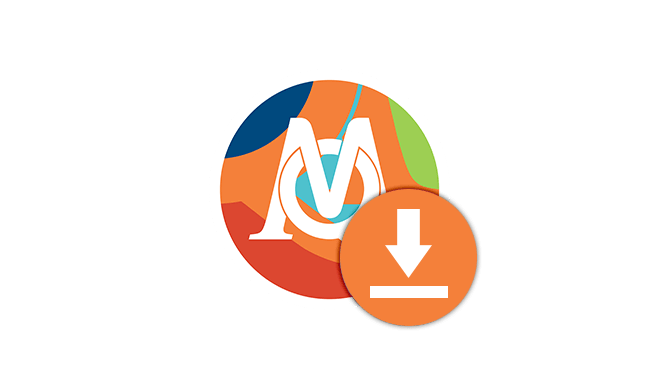 Try MAXQDA for free
Test the current version of
MAXQDA is free for 30 days
Try it for free
Qualitative data
In addition to the traditional use of text data, image, audio and video material is also increasingly included in the analysis. For this reason, good quality research software supports not only the analysis of texts, but also of media files (images, videos and audio recordings) and other types of documents. In addition, it enables direct transcription in the program.
Current software for qualitative research should also support several methodological approaches, for example qualitative content analysis, grounded theory, discourse analysis, group discussions and case studies or field research. Qualitative research software helps with the entire analysis of the data material by showing contexts and overviews and offers the insertion of comments, which increases the traceability for other researchers. The software can visualize the data material through automated processes and thus shows the first steps on the way to gaining knowledge.
The history of qualitative data analysis software
The first computer-based tool to support researchers in their qualitative data analysis was developed in the mid-1980s. Today, software for qualitative data analysis has long been established in the field of qualitative research.
In 1989 MAXQDA (then simply called "MAX") was the first QDA program in Germany and one of the first QDA programs worldwide. Since then, it has become one of the leading professional tools for qualitative data analysis.
Copyright © 1995 - 2021, MAXQDA - distributed by VERBI GmbH. All rights reserved.
<![endif]-->
This website uses cookies in order to be able to offer you the best possible functionality. By clicking on OK or by continuing to use the website, you consent to the use of cookies. You can find more detailed information in our data protection declaration.OK