What are the best bakeries in Finland
The root of Finnish rye bread
Finns are passionate about eating rye bread. It has always been like this. Their enthusiasm for this staple food is so great that they even take it with them on trips abroad.
In the summer, the Finns go en mass to their summer homes on the weekends and on their vacation. The consequence of this is that the rural communities across the country have twice as many inhabitants as usual in the warmer months. The temporary migration boosts the regional economy considerably.
City dwellers are primarily targeting one product that they are eager to chase after during their temporary stay because it cannot be found anywhere else on store shelves.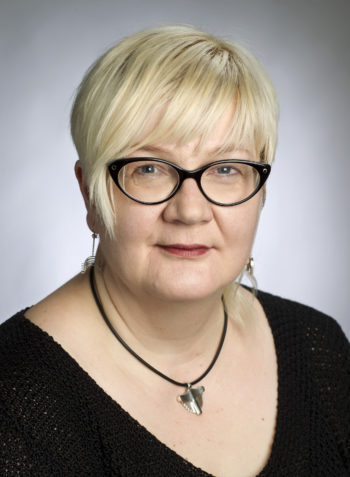 Johanna Mäkelä, Professor of Food Culture at the University of Helsinki, says that the Finns' fondness for rye bread tells the story of a poor country. Once there were so few ingredients available that rye bread became a hit. The Finnish rye bread is much less sweet than the Swedish variety. Photo: Ari Aalto
"People actually have a strong craving for local rye breads," she says Dr. Johanna Mäkelä, Professor of Food Culture at Helsinki University. "I would guess that some local bakeries only survive because they bake in the summer."
Historical delicacies
The preference for rye bread is not surprising. Rye was grown in Finland more than 2000 years ago, and rye bread has long been a staple in local cuisine, as rye grains have the ability to adapt to different soil conditions and to mature in the short Nordic summer.
"The Finnish rye bread is the story of a poor country, because there were so few ingredients that were always available," says Johanna Mäkelä. "Water, sourdough, salt and rye flour: that's still the basic recipe. Sometimes yeast is also added. "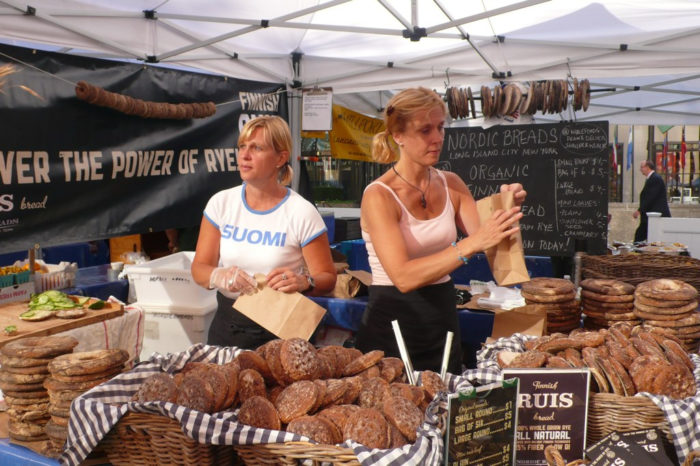 Rye bread has been on the table for thousands of years and in the hearts of Finns. It is part of the Finnish identity.Photo: Finnish Ruis Bread
Whether the round "limppu" bread, which was originally baked in the eastern parts of the country, or the round flat bread with a hole, known as "reikäleipä", which is common in the west, Finland's hearty rye bread is significantly lighter than the German and Baltic varieties. It's also much less sweet than Swedish rye bread. It is generally consumed as a sandwich, dipped into soup or simply enjoyed with a little butter on top.
No matter how you twist and turn it, and whatever form it comes in, the Finns' bond with their rye bread cannot be overstated.
"When people come from another part of Finland and move to Helsinki, they long for the type of bread they ate in childhood," says Mäkelä. "You can ask almost every Finn who travels abroad to visit compatriots what they are taking with them. There are always two things: rye bread and Fazer's blue chocolate. "
The coveted bread is even available at Helsinki Airport because the demand is so great. This is where travelers can still buy it at the last minute as a gift for their friends and family, or make sure they have enough bread with them when spending some time out of the country.
Full of strength and health
The ubiquitous rye bread has become deeply anchored in Finnish culture over the years. It is mentioned in the national epic "Kalevala" and also catches the eye in paintings and sayings from earlier times.
Farmers once heeded the advice that eating rye gave strength to wrists when hard work was going on. The grain was also said to be the fuel for draft horses. Today these beliefs have given way to scientific findings that confirm the diverse health benefits of rye.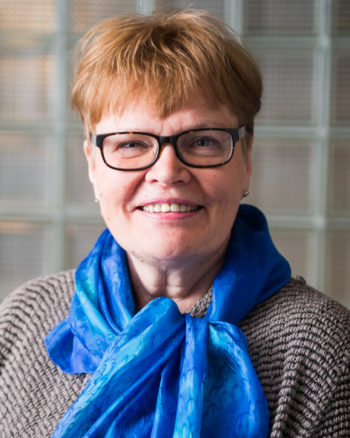 According to Kaisa Poutanen, research professor at Finland's Technical Research Center (VTT), rye bread has great health benefits: it protects against diabetes and cardiovascular diseases, and is also recognized as helping with weight management. Photo: Kaisa Poutanen
"Rye has a very high fiber content," explains Kaisa Poutanen, Research Professor at Finland's Technical Research Center (VTT). "Although the fiber is mainly concentrated in the outer layers of the grain, it is also present in the inner parts of the grain."
The high fiber content directly supports the intestinal health of consumers. The grain also helps protect against diabetes.
"When we eat rye bread, we need less insulin to keep blood sugar under control," says Poutanen. "In addition, cardiovascular diseases are strongly linked to diabetes, i.e. if it protects against one, it also protects against the other."
And another advantage: the filling effect of rye bread is valued in wide circles as part of weight management.
Research continues to discover new health benefits in rye bread, and the number of varieties it offers is growing all the time. So you can be sure that the store shelves across the country will continue to be stocked with the national bread in the years to come.
"We Finns eat rye bread to strengthen ourselves and our bodies, but it is also part of our cultural identity," Mäkelä notes. "We keep it in our hearts, but it still comes on our table."
"It is a living tradition."
The rising of the sourdough
The special sourdough, the starter or the starter for baking Finnish rye bread is called "leivän juuri", "the root of the bread" in Finnish.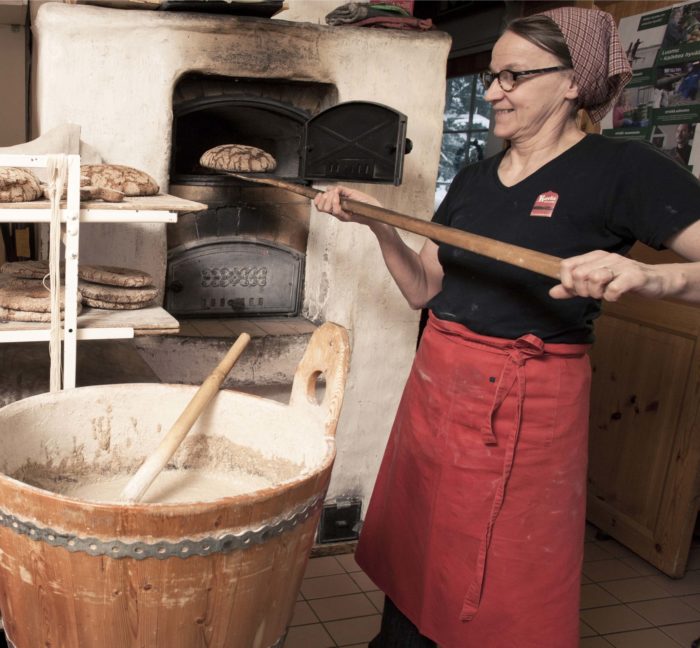 Traditional rye bread is made with the starter sourdough of the respective household, which is passed on from one generation to the other. It is baked in a large oven. Photo: Elina Sirparanta
"Many households still have their own starter sourdough that has been passed on from generation to generation," says Kaisa Poutanen from VTT. "Where I live, in Kuopio, a lady owns an estate that is over 50 years old. She got it from her mother-in-law. She still bakes with him every week. "
The trick with picking up the sourdough is to make sure that some of the bread dough is left over after baking, which can then either be dried or frozen. Next time, just add a little water and the bacteria will begin to develop. And so the cycle continues and ensures tasty bread through the ages.
By James O'Sullivan, July 2016
Left
Related posts
Ideas for a better life: Millennium Technology Prize in livestream and online innovation forum
Continue reading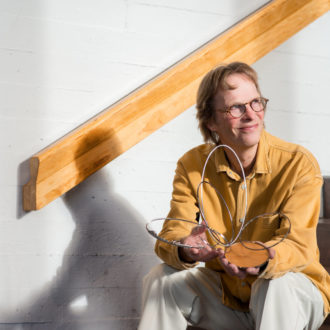 Ideas for a better life: Millennium Technology Prize in livestream and online innovation forum
The 2020 Millennium Technology Prize winner will be announced in a live-streamed ceremony on May 18. Following the ceremony, a virtual event will take place online on May 19, the Millennium Innovation Forum.
Finland viewed from a distance
Continue reading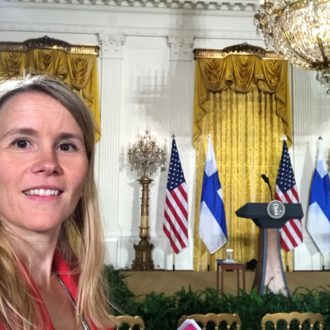 Finland viewed from a distance
What do Finns notice when they look at Finland from a distance, and what are their opinions when visiting other countries? We asked five Finnish journalists who had extensive work experience abroad.
On Thursdays in Finland there is pea soup
Continue reading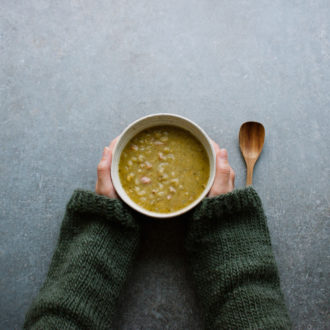 On Thursdays in Finland there is pea soup
Every Thursday, restaurants across Finland serve pea soup for lunch with oven-baked pancakes for dessert. We answer the question that is on everyone's tongue: why?
Artificial intelligence assists Santa Claus in Finnish Christmas videos
Continue reading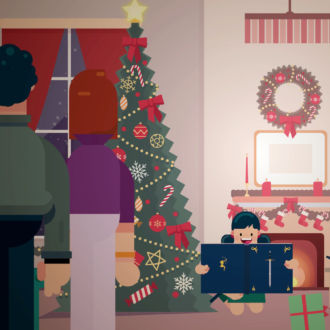 Artificial intelligence assists Santa Claus in Finnish Christmas videos
Santa Claus has installed several innovations in the field of artificial intelligence so that the delivery of the gifts does not come to a standstill. As the videos from ThisisFINLAND demonstrate, he still has advice when the machines are helpless.