Radishes also taste wonderful when they are briefly fried in a little olive oil in a wok. They go very well with sweet fruits such as apples, mangoes or grapes. In Asian cuisine in particular, it is common to skillfully combine spicy and sweet foods.
The fresh, spicy radish leaves can be used in salads or other dishes just like herbs. They taste particularly delicious when they are prepared like spinach or as an ingredient in green smoothies, soups and sauces.

donation
Your donation helps us
If you enjoyed this article, we would appreciate a small contribution to our work! Donate now with Paypal.
display
Distance training to become a holistic nutritionist
Are you interested in what's in our food and want to know how nutrients and vital substances affect the body? Do you want a healthy life for yourself, your family and fellow human beings? Nutritionists are popular - but the holistic aspect that is needed for sustainable health is often forgotten when giving advice. At the Academy of Naturopathy, you will get to know the connections between lifestyle and diet as well as physical and psychological well-being.
That educates interested people like you in around 16 months to become a holistic nutritionist out.
Is this article worth reading?
Share this article
swell
Di Shen et al, Comprehensive analysis of expressed sequence tags from cultivated and wild radish (Raphanus spp.) BMC Genomics, October 2013
Saleem Ali Banihani, Radish (Raphanus sativus) and Diabetes, Nutrients, September 2017
Shukla S et al, Antidiabetic effect of Raphanus sativus root juice, Pharm Biol, January 2011
Liu P et al, Anti-cancer activities of allyl isothiocyanate and its conjugated silicon quantum dots, Sci Rep. January 2018
Zhang Y, Allyl isothiocyanate as a cancer chemopreventive phytochemical, Mol Nutr Food Res, January 2010
Singh P et al, Sulforaphane protects the heart from doxorubicin-induced toxicity, Free Radic Biol Med, September 2015
Jeries Jadoun et al, Identification of a New Antibacterial Sulfur Compound from Raphanus sativus Seeds, Evid Based Complement Alternat Med, October 2016
Beevi SS et al, Isothiocyanate profile and selective antibacterial activity of root, stem, and leaf extracts derived from Raphanus sativus L., Foodborne Pathog Dis, February 2009
Hock Eng Khoo et al, Anthocyanidins and anthocyanins: colored pigments as food, pharmaceutical ingredients, and the potential health benefits, Food Nutr Res, January 2017
Axelsson AS et al, Sulforaphane reduces hepatic glucose production and improves glucose control in patients with type 2 diabetes, Sci Transl Med, June 2017
Kapusta-Duch et al, The beneficial effects of Brassica vegetables on human health, Rocz Panstw Zakl Hig, April 2012
Jia X et al, Consumption of citrus and cruciferous vegetables with incident type 2 diabetes mellitus based on a meta-analysis of prospective study, Prim Care Diabetes, August 2016
Kathi Hacker et al, Residues and contaminants in fresh vegetables from conventional cultivation 2016 A report from our everyday laboratory work, Chemical and Veterinary Investigation Office Stuttgart, July 2017
Consumer Center Lower Saxony e.V., Pollutants Which foods are contaminated with pesticides ?, 2015
European Food Safety Authority, Risks for public health related to the presence of chlorate in food, EFSA Journal, 2015
Notice on health issues
This information is passed to the best of my knowledge and belief. They are intended exclusively for those interested and for further training and are in no way to be understood as diagnostic or therapeutic instructions. We do not assume any liability for damages of any kind, which arise directly or indirectly from the use of the information. If you suspect illness, please consult your doctor or alternative practitioner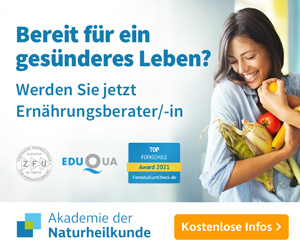 Subscribe to Newsletter
Exciting information about health and nutrition
1x per month
Login Successful. You will shortly receive a confirmation at the specified email address.
With your registration you allow the regular sending of the newsletter and accept the data protection regulations.
HEALTH CENTER © 2021 Neosmart Consulting AG. All rights reserved.