What sparked your interest in the story
Donations are welcome on PC 40-3601-6.
Are you impressed ...
... from the institution Theologisches Alumneum Basel?
Has the history of the alumni aroused your interest and has you been impressed by the energy of the long line of employees, including volunteers?
Do you think that the "Alumneum concept" should continue to have a future and that the historic house on Hebelstrasse still needs to be taken care of?
Would you like to express your inner bond with the Alumneum?
Then
come to the next "BiennAlu" on Saturday, April 27, 2019 in our house at Hebelstrasse 17 and meet former alumni and friends of the house (further information will follow in due course),
consider the Theological Alumneum Foundation with a donation or a legacy.
The board of trustees and the management of the home would like to thank you for your interest and goodwill!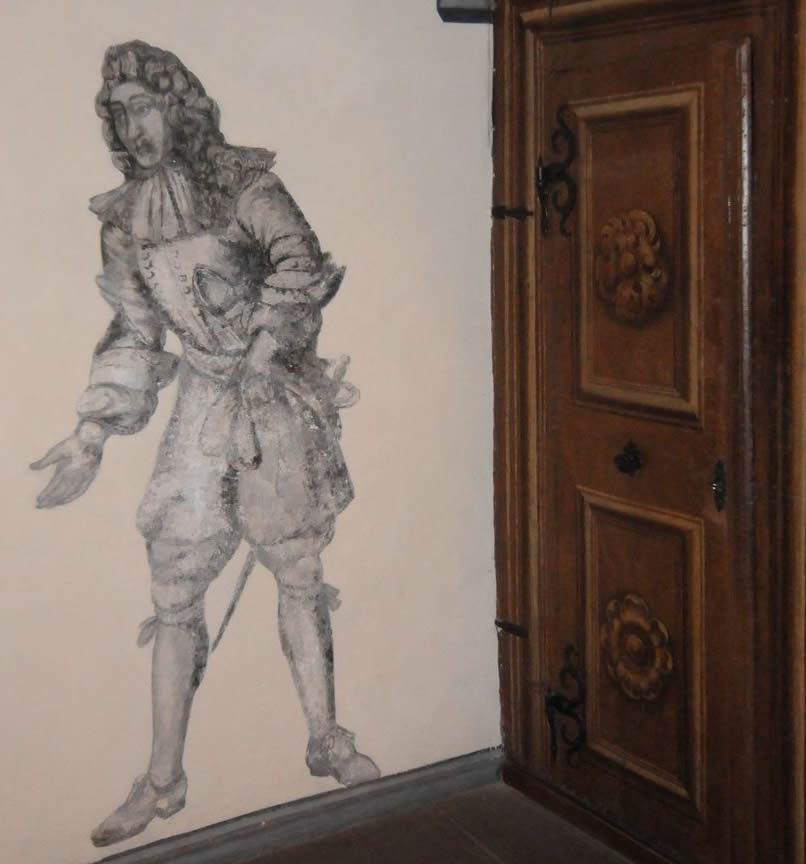 Your donation will be confirmed and thanked at the end of the year.
Donations are deductible in the tax return (donation list of the canton Basel-Stadt under "Alumneum for students of theology in Basel, foundation").
IBAN: CH3709000000400036016.
To the picture above:
"The Alumneum on Hebelstrasse is a high-baroque monument full of character from the 17th century, in which valuable finds were unearthed, particularly during the restoration by the architects E. & P. ​​Vischer in 1941: On the first floor there were several layers From old wallpaper, paintings on the wooden walls emerged, which today are showpieces of the house, and various frescoes were also discovered on the side walls and floorboards in the entrance hall, especially the charming depiction of a Basel city messenger welcoming visitors to the house. " (Wanner 1988, 69.)