What are facades in architecture
Facade faces of architecture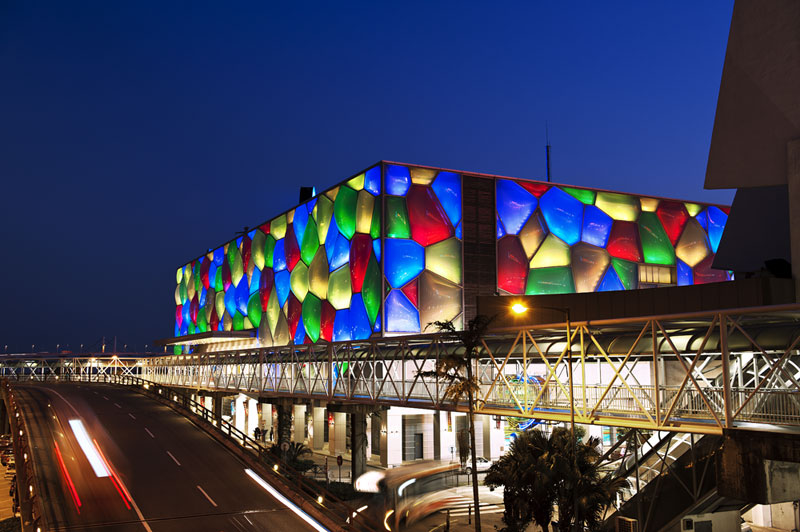 The shell of a building is a calling card and can also have a representative effect, especially on company buildings. A quote from Oscar Wilde reads: "Only superficial people do not judge by external appearances. The real secret of the world is in the visible, not in the invisible.
Facade construction has evolved through technical progress and has been shaped by many factors. Cultural progress, the availability of building materials, climatic conditions and adaptation to our human needs are factors that affect facade construction. The facade of a house has often been equated with the exterior wall. However, the outer wall only served to separate the interior from the exterior. Today the facade is more than just a wall. It is the building envelope. It not only protects, but is also an architectural design element, representative appearance and can also be functional and economical. Nowadays, facades have to perform better in terms of light transmission, ventilation, heat and noise. The basic services of modern buildings are heat, cold and noise insulation. Building materials and facade materials react differently to external influences and should be adapted to the climatic conditions. Therefore, knowledge of the respective facade material and its requirements is particularly important.
The brick is the most commonly used wall building material. It has excellent physical properties and is a very popular building material for exterior and interior walls, primarily due to its high thermal insulation properties as well as its fire protection and moisture behavior. No additional thermal insulation is required for the outer wall. Furthermore, the building material is recommended because it is free from harmful substances and offers a high level of protection against electrosmog.
Sand-lime brick is also particularly environmentally friendly and impresses with its very good fire protection and sound insulation, but it needs an additional layer of insulation for external masonry. Natural stone needs special protection because it is highly vulnerable and not very weather-resistant. Natural stone facades made of sandstone or limestone are often used in historical buildings or monuments. For these reasons, a suitable facade coating should be used that is very resistant to weather and environmental influences, does not hinder water vapor permeability and maintains the natural, porous appearance.
Due to the high density of the building material, the main advantages of concrete are its sound and fire protection as well as its heat storage capacity. However, additional external insulation is required for good thermal insulation. Concrete consists largely of natural substances, but is enriched with allergenic additives such as cement and superplasticizers and is therefore only recommended with reservations for house or apartment construction. A high-quality, water-repellent coating is absolutely necessary for steel-reinforced concrete components so that no corrosion occurs. That is why long-lasting and weather-resistant coating systems that also offer many design options are suitable. It is also advisable to use weather-resistant glazes on exposed concrete.
Wooden facades are beautiful, sophisticated, radiate warmth and security and can appear both traditional and modern. There is only one disadvantage that often discourages builders: wood weathers, cracks, gets dirty. This means a lot of maintenance and care. Solid wooden houses have good thermal insulation and heat storage. However, properties such as fire protection, noise protection and protection against electrosmog must be achieved through additional design efforts.
You can read the full article in AFA Magazin issue 01/2012. Older magazine issues can be purchased in our archive.
- Display -