Should young people practice dangerous sports
Exercise, sport and fun - but safe - sports for children from A-Z
Sport promotes the healthy development of children
Children have a natural urge to move. Living it out is crucial for their healthy development. But: Children today increasingly have too little or too little varied movement experience. Cramped living conditions in cities, driving a car instead of walking, watching TV and sitting at the computer mean that children (can) move less and less: This leads to poor posture, obesity but also to accidents, e.g. due to poor coordination of movements, lack of experience or incorrect self-assessment . In principle, the following applies: the more experienced and fitter a child is, the less at risk of accidents it is.
That is why it is becoming more and more important to get children moving, to actively offer them exercise opportunities. This also includes the introduction to regular sporting activity, for example in a club. Many parents, however, ask themselves: what is the right kind of sport for my child, and also: what can happen during sport, is sport perhaps even dangerous for my child?
In fact, in addition to the many positive effects, physical activity also carries a risk of injuries. But accidents in the field of games and sports often occur in situations of excessive demands, being distracted or overestimating oneself. In order to keep the risk of accidents in sport as low as possible, it is important to know the requirements, the risk potential and the social characteristics of the respective sport and to relate them to the individual characteristics and abilities of the child.
But which sport is the right one? Is my child suitable for this? What are the risks associated with exercising? Question after question to which parents often find no or only sporadic answers.
24 sports for children
In the following, 24 common sports are described, which are intended to give parents guidance on the requirements of the various sports and which accidents are sometimes associated with them.
When deciding on a sport, it is fundamentally important that children enjoy the sport and the chosen sport. You should be happy to go to exercise. Applying pressure is unsuccessful in the long run. The range of sports on offer must suit the child and his / her daily rhythm. The children should have the chance to try the sport a few times before joining the club or entering into contracts with other providers. If the first sport is not the right one, encourage the child to try another.
There is a suitable sport for every child! Even children who are overweight, have physical or health restrictions can have positive experiences with (types) of sport. It is equally important here to find out more and try things out until you have found the right offer together with the child. The local city / district sports associations are helpful when looking for special sports offers.
Sports that are not listed below are more likely to be marginal sports or are not practiced very often (e.g. fencing). There is no (negative) evaluation of this discipline associated with this.

In the following, the injury / accident frequency of the various sports is discussed in detail. In general, however, one has to say that a sport is only susceptible to injury if the child does not meet the necessary requirements or only in an inadequate form, if there are fears or if the trainer is not able to process the sport methodically and didactically good to convey.
It is therefore very important that children are introduced to the various sports according to their physical and mental development level.

Many experts generally recommend the broadest possible basic sports training - ideally with many movement elements from gymnastics - before specializing in a sport. As long as the children are satisfied with this, parents should heed this thought. At the age of 8-10 it is still early enough to learn a special sport and to achieve a high level of performance in it - if this is the aim.
acrobatics
badminton
basketball
Biking / cycling
Soccer
golf
Handball
hockey
In-line skating
Judo
karate
Climb
Athletics
horse riding
Wrestling
swim
Skiing / snowboarding
Taekwondo
Dancing / ballet
tennis
Table tennis
do gymnastics
volleyball
Vaulting
acrobatics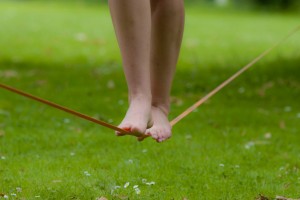 Acrobatics was originally not a sport in the true sense of the word, but an artistic performance that can still be seen today in circus and variety shows. These include, for example, pyramids, rollovers and jumps. For this, mobility, strength and coordination are trained. Other important characteristics are a tolerant interaction with one another, the ability to adapt to others, to get involved in the team and, if necessary, to subordinate oneself, as well as a high degree of reliability.
The optimal starting age is between 5 and 10 years, because the required characteristics can be developed particularly well at this age, especially if there are ambitions for competitive sports.
But in acrobatics everyone can find their place even without pressure to perform, whether big or small, heavy or light - the main thing is that they are mobile: in a pyramid, the strong and heavy, for example, come down, the light ones up. And don't forget: some figures / exercises that are best performed with partners of the same size or weight.
Where can you do acrobatics?
Common providers are circus schools and acrobatic clubs. There are trial courses or workshops to try out. Many organizers regularly offer family workshops so that the whole family can get a taste of the "circus air". With all providers it is important to ensure that the trainers are well trained.
Does acrobatics lead to injuries and accidents?
The susceptibility to injury in acrobatics is very low, as the exercises are adapted to the skills and inclinations of the participants. Nevertheless, overuse injuries to the wrists and ankles can occasionally occur and, if they are poorly strengthened, back pain can also occur.
badminton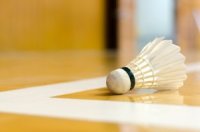 Badminton as a return game should not be confused with shuttlecock, since badminton is only played indoors. It is primarily an individual sport, but it is often played in a team (doubles). The aim is to place the badminton ball over the net in the opponent's field in such a way that the opponent can no longer reach it. The game is played on two sets of wins, one set being won with 11 points for the girls and 15 points for the boys. Badminton is recommended from the age of 7, although this age group still plays with short clubs.
Badminton is a very fast, dynamic game. Due to the racket-ball combination, it represents a high level of demand. Nevertheless, it is easy to learn. Above all, strength, speed and a good ability to react are the decisive qualities to be successful. The social components cannot be promoted as strongly in individual sports as in team sports, but it is precisely here that personal initiative and self-determined action are more developed. Body coordination and endurance are other areas of motor development.
Where do you play badminton?
Today, badminton is mainly played in clubs. In recent years, more and more commercial providers have added badminton fields to their offerings. The costs for this are comparatively low, but significantly higher than the membership fee in the sports club. In Germany there are 2,700 clubs and 300 commercial facilities in which 42,000 children aged 7-14 play badminton.
Does badminton cause injuries and accidents?
In badminton, the risk of injury is classified as low. If you exercise intensely, you may experience shoulder, ankle or back problems.
Good footwear is essential to prevent the risk of injury. Of course, you shouldn't forget a versatile warm-up program and training with the targeted build-up of the stressed muscles. Regular stretching and gymnastics also improve mobility.
basketball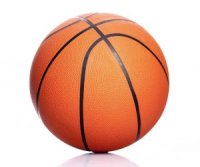 Basketball, or mini basketball for elementary school age, is a popular team sport game. It has grown in importance in recent years. The aim is to throw the ball into the opponent's basket. A team consists of five players.
Basketball is a dynamic, fast-paced and athletic sport in which a combination of physical, coordinative, technical and tactical skills is learned. In the training, the basic skills of throwing, passing and dribbling as well as the ability to react, orientate, balance and rhythmic are trained. Until the children are 10 years old, mini basketball is played: That means a smaller playing field, lower hanging baskets and a smaller ball. Only at the age of 8 or 9 do the children have the appropriate physical requirements to meet the high sport-specific requirements and have fun to get the game.
The team structure promotes many social components. Team cohesion, mutual support, willingness to cooperate and self-confidence are developed. Here the children can find support and develop their social skills.
Where do you play basketball?
Basketball is mainly played in clubs. Often there are also open spaces in public sports facilities, some of which can be used free of charge. Otherwise you can play wherever there is a basket. In Germany there are 1,700 clubs in which 14,850 girls and 41,000 boys under the age of 15 play basketball.
Does basketball cause injuries and accidents?
Injuries and accidents are no higher in basketball than in other game sports. Since there is regular body contact here too, you have to expect ankle injuries depending on the respective zeal and opponent. But the fingers can also be injured, e.g. in catching situations.
When playing basketball, good footwear should be used to prevent injuries, as the many quick changes of direction and jumping situations require a secure hold for the feet. Most accidents occur in one-on-one fights and physical contact. The warm-up before each match should not be forgotten and of course this includes regular stretching.
Biking / cycling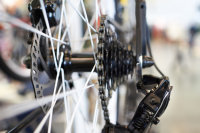 The different types of cycling (racing bike, mountain bike, BMX, bike ball, bike polo, artificial cycling, trial) are summarized under biking. Above all, endurance, balance and body coordination are trained in all of them, and the leg muscles are strengthened. Since it is a typical outdoor sport (but there are also some cycling halls), the focus is on the joy of moving outdoors and the fun of speed. As a rule, training is carried out in a team, so that the incentive comes from group training. BMX bikers train spectacular jumps and tricks with the bike in specially designed courses. When driving off-road on a mountain bike, the experience of nature is great and the terrain is a big challenge for the biker. The protection of nature must always be observed.
Bicycling is of course also a widespread way of getting around every day, and it is also very important in recreational activities. This sport is very gentle on the joints and the entire supporting apparatus and is therefore also very suitable for overweight children, for example.
Where can you practice biking?
There are cycling clubs that also offer different types of cycling. If you want to practice this sport without a club, you will find specially marked mountain bike routes and BMX courses in some areas, but warnings must be given of privately created, unapproved courses. Road cycling is generally practiced on public roads. In Germany there are 2,600 clubs in which 6,000 girls and 7,000 boys practice cycling.
Do injuries and accidents occur while biking?
The risk of injury while cycling is low. Injuries occur, if at all, from falls, with abrasions and bruises in particular, in severe cases broken bones (wrist, collarbone) and head injuries are also possible. Therefore, the helmet should be worn for all types of cycling. Of course, this also applies to cycling in traffic. Appropriate lighting and the attachment of reflectors to bicycles and children's clothing are important safety factors. As a general rule, children should wear bright and conspicuous clothing so that they can be seen by drivers and other road users at an early stage. The bike must be of an appropriate size and the correct handlebar setting must also be observed. With cycling gloves, the risk of skin abrasions in the event of a fall can be minimized.
The bicycle technology must be maintained regularly so that the bicycle is always in optimal operating condition. The road traffic regulations should be explained to children in an appropriate manner and correct behavior in road traffic should be practiced so that they can cope with the demands. Technical and coordinative skills should also be trained regularly during bike training, as they also make a significant contribution to avoiding falls and thus avoiding accidents.
Soccer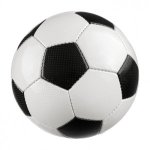 Football is a demanding team sport that is usually played outdoors on cinder or grass pitches. Indoor tournaments are also held in winter. The aim of the game is to shoot the ball into the opponent's goal and to keep your own goal free from enemy shots on goal. The team that scores more goals wins the game. In elementary school age, seven players (including a goalkeeper) form a team, and the game is played on half the football field with small goals. Later, as with adults, 11 players will play on the entire field.
In the tournaments and championship rounds there are teams with children who are under 7 years old. We train with children from around 4 years of age.
Body contact is part of this rather tough sport. Football is a very dynamic game in which concentration, responsiveness, strength and speed and good teamwork are important success factors. Good soccer training not only promotes physical skills. The promotion of personality, social behavior, etc. is also part of it. The team system promotes the ability to work in a team and thus the willingness to cooperate.
Where do you play soccer?
Football is almost exclusively played in sports clubs. There are more and more economically operated football halls in Germany, but there is usually no regular training there and it is expensive to use. Of course, there are also numerous football fields where children play unorganized football.
For boys, football is the No. 1 sport in Germany - on average, every third boy is in a football club. Clubs can be found in almost every village. In Germany there are almost 26,000 football clubs in which around 1.36 million children aged 7-14 play football.
Are there injuries and accidents in football?
Football must be classified as a sport that is more prone to injury. Causes are (unfairly conducted) duels and other collisions with opponents. The risk of injury is increased, especially in the heat of the competitive game. Ligament and tendon injuries (knee and ankle joint) are typical.
A varied training that gradually introduces the children to the complex soccer game helps to avoid or minimize injuries. Regular exercises to promote body coordination and mobility are, for example, part of it. Good football boots, shin guards and an extensive warm-up program during training and before the game are also essential.
Precisely because of the early specialization in this sport, it is important to ensure that the training is varied and fun for the child in order to prevent excessive demands and one-sided stress.
golf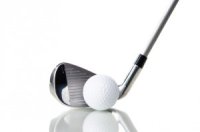 In golf, it is important to play a ball with as few strokes as possible from an area known as the tee in accordance with the golf rules into a 10.8 cm wide and usually several hundred meters away, circular hole. The golf course comprises 18 fairways, which can be over 7,000 meters long in total. Occasionally there are also smaller golf courses with only 9 holes.
For a long time, golf was a sport that had a fairly high entry barrier due to the time and financial investment required.This has largely changed today, as there are now more and more clubs that offer moderate club fees. Occasionally, there are also golf courses that are not club-owned, on which you can play for a fee if you have the so-called "Platzreife" (Platzreife) for it.
Golf is an individual sport that can be practiced at any age. As a rule, every golf course has a tee-off practice area (driving range) and other practice facilities, so that even beginners who have not yet acquired a license to play can practice the game of golf sufficiently. Above all, golf strengthens properties such as self-control and concentration; the golf shot requires body control, coordination and flexibility. In golf, children learn to be their "own referee". With a complete game over 18 holes you spend hours in the fresh air.
Golf is recommended for children from the age of 8, because it is a very technical game for which appropriate physical conditions must be brought. The lowest competition category is intended for children under 12 years of age.
Where do you play golf?
Golf is played almost exclusively in golf clubs. Training takes place in groups or in the form of one-to-one lessons, which are usually organized by the clubs. In Germany there are 719 golf clubs in which 44,200 young people practice this sport.
Does golf lead to injuries and accidents?
In golf, the risk of injury is very low, but the one-sided loading of the golf swing can lead to back and joint problems when exercised intensively. This should be counteracted at an early stage with special muscle training. It is very important to strictly adhere to the safety rules (keep distance from the tee, do not stay in the trajectory of the ball).
Handball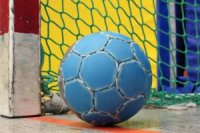 Handball is a team sport that is usually played indoors. The aim of the game is to throw the ball into the opponent's goal. The team that scores more goals wins the game. Seven players (including a goalkeeper) form a team. The under 8-year-olds play mini handball on a smaller field with a smaller goal and a special ball. Tournament games in mini handball start at the age of 8 and from 12 onwards the game is played on the large field.
During the game there is a lot of physical contact, handball is generally considered to be a rather "hard" sport. It is a very dynamic game in which concentration, responsiveness, strength, speed and coordination skills as well as good teamwork are important success factors.
Good handball training not only develops physical skills. The promotion of personality, social behavior, etc. is also part of it. Here, children learn to measure themselves against others and to assert themselves, but also to interact with others. Only a well-functioning team will be successful in handball.
Where do you play handball?
Handball is almost exclusively played in sports clubs. There is an increasing number of beach handball facilities in Germany, but there is usually no regular training there. The sport is widespread and so it shouldn't be difficult to find a handball club nearby. Handball is played by both boys and girls. In Germany there are numerous clubs in which 110,000 girls and 175,000 boys up to the age of 14 play handball.
Does handball cause injuries and accidents?
As a physical sport with frequent jerky changes of direction and jumps, there are frequent injuries to ligaments in the ankle and knee, as well as finger and shoulder joint injuries.
The risk of accidents in handball is comparatively high, but you can do a lot to keep it within limits: Regular exercises to promote body coordination and mobility help to minimize the risk of injury. Good shoes are also essential, and knee pads are recommended. An extensive warm-up program before the game and during training, as well as a fair style of play are other important factors in preventing injuries.
hockey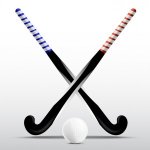 Hockey (old French. Hoquet: "Schäferstock") is a goal game to be played with hockey sticks. as field hockey, indoor hockey or grass hockey - can be played. In hockey, two teams each consisting of ten field players and one goal player (in the hall and on the small field: five field players and a goal keeper) compete against each other. From the age of 4, mixed bambini teams are played, and the first competitions are contested from the age of 6.
Hockey as a team sport is a dynamic sport that promotes coordination skills, speed and dexterity. Good hockey training also promotes social behavior and personality development. Here, children learn to measure themselves against others and to assert themselves, but also to work together with others.
Where do you play hockey?
Hockey is almost exclusively played in sports clubs. The sport is nowhere near as widespread as football, for example. Depending on where you live, you have to take a longer journey to the training course. In Germany there are 385 clubs in which around 6,500 girls and around 11,300 boys up to the age of 12 play hockey.
Do injuries and accidents occur in hockey?
Since hockey, unlike other ball sports, is a disembodied game (the opponent must not be pushed away or actively blocked), injuries from physical contact are very rare. Contrary to what one would actually expect, injuries from clubs and balls are also rare. This is due to the fact that right from the start, strict compliance with safety rules is observed (e.g. keep clubs down). The most common problems arise from twisting injuries (ligaments / tendons) while running, stopping and abrupt changes of direction. Shin guards, mouthguards and protective gloves help prevent injuries.
A good warm-up before training and game, as well as running out afterwards are further important preventive measures - and of course the fair game.
in-line skating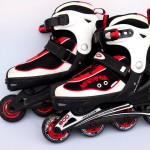 In inline skating, in contrast to roller skates, there are four rollers one behind the other under the shoe (inline = in a line). The sequence of movements is practically identical to ice skating. This makes it possible to move quickly on sidewalks with the best possible road surface. Inline skating promotes body coordination, a sense of balance and endurance to a high degree. If the basic skills of inline skating are well mastered, there is the opportunity to learn other sports that build on them.
Inline skating is also very suitable for overweight children, as they do not have to constantly support their weight - unlike running sports. The sport is very easy on the joints. After soccer and basketball, inline skating is the most popular recreational sport for children. In-line skaters are considered to be pedestrians in road traffic, i.e. only sidewalks may be used for in-line skating.
Where can you practice inline skating?
Inline skating is a recreational sport that is usually practiced in a disorganized manner. Children arrange to meet up for inline skating and whole families are sometimes out and about on these rollers at the weekend. In order to learn inline skating, it is strongly recommended to take a course that is offered, for example, by sports shops, clubs, special training centers or skate schools. In Germany there are 600 clubs in which around 3,500 boys and 4,500 girls between the ages of 7 and 14 participate in sports such as inline speed, inline fitness, inline dance, inline hockey, inline alpine and inline aggressive.
Does inline skating cause injuries and accidents?
Inline skating is considered an injury-prone sport. Falls can cause skin abrasions, bruises, strains, ligament strains and even broken bones. The most common falls are on the outstretched arm, followed by twisting the leg and falling on the head. However, most injuries only happen because basic preventive measures are not followed. So it is extremely important to wear the protective clothing intended for this sport. It consists of a helmet (normal bicycle helmet) and protectors for elbows, wrists and knees. Brake stoppers must be installed on the shoes.
Beginners in particular have problems braking. In courses for beginners (see above), the inline technique - including braking and falling techniques - is learned correctly. At the beginning, you should also make sure to train on routes with little traffic / areas with good road surface quality. These should have no or only a very slight gradient. It is recommended that you start the inline tour with a warm-up program. In addition to good inline skaters (depending on your skill level, you can buy suitable wheels), light-colored clothing with reflective material should be worn so that other road users can easily see them.
Judo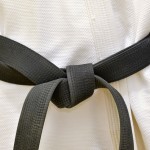 Judo is a Japanese martial sport according to fixed rules. Falling exercises as well as grips and throws are practiced and carried out, which can enable even small and weaker children to defeat larger and stronger ones. Judo is also a philosophy for personal development. Judo is essentially based on two philosophical principles: mutual help and understanding for mutual progress and well-being and the best possible use of body and mind. The aim is to carry these principles as an attitude and to express them consciously in every movement on the judo mat.
Through judo, the children receive a versatile education in which the basic characteristics such as dexterity, speed, strength, agility and endurance are improved. It enables them to reduce aggression without injuring anyone or causing damage, because fairness is paramount. Furthermore, the respect for and responsibility for the opponent / partner is trained.
Where can you practice judo?
Judo is mainly practiced in judo clubs or judo schools. In Germany there are 2,600 judo clubs in which 91,000 boys and 40,500 girls train.
Does judo cause injuries and accidents?
Judo is a martial art in which you can let off steam without anything bad happening, since the tricks and throws are always practiced with a partner on mats. More serious injuries occur to the collarbone or to the toes.
It is very important to tie your hair and keep your fingernails and toenails short so as not to injure your partner.
karate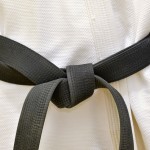 Karate is a martial art from Japan, the term translated means "empty hand" or "without weapons in the hands". Karate is characterized by punch, push, kick and block techniques as well as foot sweeps. Levers and throws are also sometimes taught.
Karate promotes gross motor skills, the dosage of strength, body coordination and the sense of balance. Since these sports are performed very ritually, the children also learn skills in terms of "being able to wait", "being able to adapt to others" and fairness.
Caution should be exercised when children are aggressive or have frequent tantrums, as karate teaches them techniques that can seriously injure others.
The sport is recommended for ages 9 and up. From this age on, the children can also take part in competitions.
Where can you do karate?
Karate is mainly practiced in clubs and karate schools. Around 10,000 children between the ages of 8 and 14 train in the 450 clubs that are members of the German JKA Karate Association.
Does karate cause injuries and accidents?
The susceptibility to injury in karate is very low. The basic prerequisites for this are an in-depth relaxation and gymnastics program as well as concentrated cooperation throughout the training. Smaller injuries such as bruises are more common.
Climb
Climb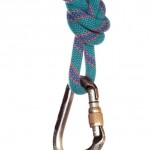 Nowadays, climbing is mainly understood as climbing as a leisure activity on the rock or as a sport that can be practiced in numerous variants. In most cases, the goal is to climb a predetermined route, the so-called route, the successful completion of which is usually documented in a summit book. The climber is usually secured against falling by a partner with a rope. In parallel to climbing in the great outdoors, climbing in the hall has established itself.
To try out whether climbing is a suitable sport for the child, a visit to a climbing hall is a great family activity. The offers are aimed at children from 8 years of age. Climbing halls are now popular destinations for school trips and children's birthdays. The basic requirement for the use of climbing walls is an introduction to safety technology.
Climbing not only trains strength and endurance as well as coordination and concentration skills, but also mutual responsibility through securing.
Where can you climb?
Climbing is an individual and team sport that can be practiced both outdoors and in climbing halls. Club offers are available from the regional sections of the German Alpine Club.
Are there injuries and accidents while climbing?
Climbing is a sport that can be practiced very safely through correct use and improved safety technology. The accident statistics show climbing as a sport with few injuries. A safety rope is always used on climbing walls / rocks so that no serious injuries can occur. Injuries such as abrasions or sprains are always possible. It is important that both when climbing and when securing one hundred percent concentration and respect for the limits of the other.
Since the beginning of 2005, the German Alpine Association has offered climbers the opportunity to have their belaying and climbing skills confirmed by an examination. Those who pass the exam receive the so-called climbing certificate.
athletics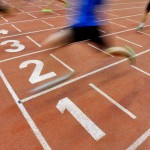 Athletics is the collective name for various running, jumping and throwing disciplines. Especially at primary school age, these are movement sequences that children know from their everyday lives and that are trained in their versatility in clubs. A specialization usually takes place later.
Training includes elements such as running training, coordination, general strengthening, technique training, endurance training, sprints and jumping runs, as well as specific strength training. Strength, endurance, speed, coordination and technique are important for all disciplines, but in different proportions.
If clear strengths then develop in adolescence, training is more and more discipline-specific, otherwise the "supreme discipline", the decathlon or heptathlon can be the first choice.
In the summer months, the training takes place outdoors, in winter it is relocated to the hall. Athletics is an individual sport, but the team is of particular importance because we train together and, especially in children and youth, the team rating in competitions is often more important than the individual's performance.
Where can you practice athletics?
Athletics is a typical sport that is played in a club. In addition, it is often possible to use public sports facilities and train independently, e.g. with the whole family. In Germany there are 7,600 clubs in which around 130,000 girls and around 120,000 boys aged 7 to 14 practice athletics.
Do injuries and accidents occur during training?
In principle, the disciplines of athletics are not very susceptible to injury. Sprains, bruises and ligament stretching occur occasionally, and general symptoms of overuse - especially when exercising intensely - cannot be completely ruled out. Coordination training (e.g. training in reaction / orientation and balance skills) should be in the foreground for children; it contributes significantly to the prevention of injuries. In addition, sturdy shoes should be worn, but not all the time, in order to strengthen the foot muscles.
Horse riding (dressage and show jumping)
Originally used as a quick way to travel, today riding is only used in equestrian sports and in leisure activities. When it comes to riding, a distinction is essentially made between two disciplines: dressage and show jumping.
Dressage is an equestrian discipline in which the horse is brought to perform the desired task (e.g. turns on the spot) with minimal signals. The dressage tasks consist of a certain number of lessons that are shown in a certain order or in a freely chosen sequence.
In show jumping, horse and rider overcome a course consisting of several obstacles in a fixed order.
Riding enables a lifelong encounter with the horse as a partner. This demands and trains the child in responsibility, care and animal welfare.The horse acts as a movement educator, promotes the development of the senses, enables learning of social behavior, increases self-confidence and the ability to organize oneself. In addition, gross motor skills, body coordination and a sense of balance are promoted. Horseback riding is much more common among girls than boys and is recommended from an orthopedic point of view from the age of 6. Also to be mentioned is the importance of riding as a form of therapy for a wide variety of diseases and disabilities in which the above-mentioned positive effects are used by the horse.
Where to ride
Riding is a sport that is usually practiced in a riding club. In addition, you can learn to ride e.g. on a pony farm (you should pay attention to the quality feature "FN"!). Care should be taken to ensure that qualified riding lessons are offered there, otherwise there is a risk of incorrect posture on the horse, which must then be laboriously corrected. Vaulting is recommended as an introduction to equestrian sport ( see "Vaulting" sport in this brochure). In Germany there are 7,500 clubs in which 193,000 children up to the age of 14 ride, including 168,000 girls.
Do injuries and accidents occur while riding?
Basically, riding is not a sport that is particularly prone to injuries - however, the injuries caused by being thrown from the horse are sometimes serious. It comes to or arm, collarbone or pelvic fractures and injuries to the spine. In addition to fall injuries, bruises and wounds as well as blows and bite injuries by the animal itself occasionally occur.
That is why a good training in the correct handling of the horse in theory and practice is particularly important.
A break-proof and splinter-proof helmet should always be worn to protect against serious head injuries. In addition, good riding boots, breeches, riding vest (possibly with a spinal protector) are recommended.
Wrestling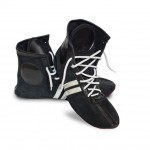 Wrestling is one of the oldest sports - the ancient Greeks fought wrestling matches. Today it has become a modern combat sport. There are two directions, one is freestyle wrestling and Greco wrestling.
In freestyle wrestling, the whole body is used to fight, while in Greco wrestling, grips are only applied above the waist. Wrestling is a fight that is played on a round mat. This sport is mainly practiced by boys. But now you can also find many girls in wrestling clubs.
Many positive qualities are combined in wrestling, for example strength, speed, agility, agility, endurance, technique and tactics. From the age of 6 to 12, the focus is on expanding the range of movement and improving coordination skills and technique. Wrestling is very versatile; in addition to grip training and strength training, a training unit also includes a lot of gymnastics, fitness training and games. In addition to improving general performance, upbringing and character building in the sense of fairness, learning to control yourself and developing self-esteem are important. Different weight classes enable a fair performance comparison. Fairness is the wrestler's top priority.
Where can you practice wrestling?
Wrestling is a sport that is practiced almost exclusively in clubs. In Germany there are 500 clubs in which 10,000 children and young people up to the age of 18 wrestle.
Does wrestling cause injuries and accidents?
Wrestling is basically a low-risk sport. Occasionally the following injuries can occur: "ring ear" (bruise in the area of ​​the auricle), skin injuries such as abrasions and scratches, muscle injuries (muscle stretching, bruises and cramps), joint injuries (wrist and ankle) and, in the worst case, back injuries.
Above all, emphasis should be placed on a thorough warm-up and equal training partners. Regular stretching, relaxation and strengthening exercises are part of the prevention of injuries. Educating wrestlers to be alert, responsible, and considerate is also very important in preventing accidents.
swim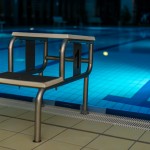 When swimming, there are essentially four swimming styles: crawl (freestyle), back, chest and dolphin swimming (butterfly). These styles form the basis of competitive swimming. In primary school, the focus is on learning to swim, getting used to and coping with the water, as well as learning the swimming styles crawl and chest. It is important to incorporate a lot of playful elements in order to convey to the children the fun of the element of water.
Swimming promotes flexibility, body coordination and a sense of balance. Furthermore, the entire body muscles are strengthened in a very gentle way. After all, swimming promotes endurance performance.
Even if every child has to assert themselves individually in competition, swimming is also a team sport. The individual results of the team members are added together to form the team result. Swimming naturally also promotes team spirit. Children learn to support and cheer each other on. Such experiences can give children extremely positive social experiences.
Swimming is a very good sport both for overweight children and very effective in treating various diseases, e.g. asthma.
Where can you go swimming?
Swimming is practiced almost exclusively in clubs. Wherever there are swimming pools, you will usually also find swimming clubs. Swimming is a year-round sport that is practiced in the outdoor pool in summer and in the indoor pool in winter. In Germany there are around 2,500 clubs in which 140,300 boys and 147,340 girls between the ages of 6 and 14 swim.
In addition, leisure swimming should of course be mentioned. In summer, the outdoor pools are full of children indulging in bathing pleasure. As a rule, however, they are not sports-oriented.
Are there injuries and accidents while swimming?
The susceptibility to injury while swimming is very low. Accidents can only happen if the precautionary rules are not observed, e.g. if children romp around the edge of the pool and slip on the wet surface or accidentally jump in the non-swimmer area.
Pay more attention to possible posture damage when swimming. Depending on the disposition and with one-sided training, the inclination to the hollow back can be increased (with breaststroke). Other positions in turn favor a rounded back. The training must therefore be designed in a variety of ways. Specializing in one swimming style too early should be avoided. Even when swimming, you should warm up well and not try to achieve maximum performance with the first lane. In this way, any muscle strains can be avoided.
Skiing / snowboarding
Skiing / snowboarding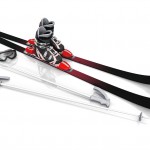 Skiing and snowboarding are two popular winter sports. While skiing (alpine) the athlete glides down the slope on two skis, the snowboarder drives sideways across the snow on a board.
Both sports promote a sense of balance, body coordination, strength, speed and a sense of rhythm. They contribute to the development of independence, personal responsibility and self-confidence in children. In the social area, they support education for responsible behavior, tolerance and consideration.
Skiing, in particular, is a sport that can be practiced from toddlers to old age, because everyone can find joy in exercise and nature experience appropriate to their ability.
Where can you go skiing and snowboarding?
You can ski and snowboard in many low and high mountains. Almost all ski areas have so-called snow cannons that cover the slopes with artificial snow when there is a shortage of snow. In the last few years, several indoor ski areas have been built in Germany that allow skiing and snowboarding all year round. In ski schools, appropriate courses can be taken to learn the sport.
The approx. 4,000 ski clubs nationwide that offer ski and snowboard training with a focus on performance can be found predominantly in the alpine and low mountain range regions.
Do injuries and accidents occur while skiing and snowboarding?
Even if the number of injuries has decreased significantly in the last 25 years, skiing and snowboarding is still associated with a relatively high risk of injury. The most common causes are excessive speed and collisions with other drivers, as well as self-inflicted falls.
Occasional fractures occur in children. The knee, lower leg and head injury areas are most commonly affected. When snowboarding, the wrist joints are most commonly affected in falls. This risk can be reduced by wearing appropriate gloves with built-in joint stiffeners.
In order to avoid collisions in particular, knowledge of the piste rules and a correct self-assessment are necessary.
To avoid serious accidents, a helmet should be worn; correctly adjusted safety bindings and functional clothing are also important. To avoid eye and skin injuries, snow goggles, sunglasses and good sun protection are also essential. When snowboarding, the correct fall should be practiced right from the start.
In order to prepare for skiing and snowboarding - after all, these sports cannot be practiced all year round - we recommend complementary sports that contribute to physical fitness, e.g. cycling, swimming or gymnastics.
Taekwondo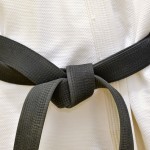 Taekwondo is an ancient Korean martial art, "Taekwondo" literally means "foot - fist - way". "Foot" and "fist" stand for the most important techniques of Taekwondo: kicks in all variations, in stomach or head height, twisted, jumped, double or triple and fist techniques, especially punches to attack and blocks to defend.
The "path", on the other hand, describes the personal development that every real Taekwondoka goes through, from white belt to black belt, from student to master. It's about more than just athletic progress. If Taekwondo is taught and learned correctly, it becomes a school of character. Patience, respect for the other person, recognition of one's own weaknesses and strengths, self-discipline are just a few aspects that athletes have to deal with during training.
Taekwondo is suitable for children from around five years of age. The children there are not only playfully instructed in healthy exercise. Silent children are encouraged to be more confident, hyperactive children learn to fit into a group and be considerate of others. Competition Taekwondo is good for fitness and above all promotes strength and speed, flexibility and coordination skills. The course of the forms is calmer and almost meditative, but still surprisingly exhausting.
Common to all areas is the "Do", the spiritual dimension of Taekwondo. Many athletes feel addressed by this, who expect more from training than fun factor, sweating and sore muscles - an enrichment for body and mind.
Where can you learn Taekwondo?
In Germany there are around 850 clubs and special schools in which 15,768 girls and 25,236 boys practice Taekwondo.
Does Taekwondo cause injuries and accidents?
The risk of injury in Taekwondo is very low, slight bruises occasionally occur. Regular, disciplined participation in training is a basic requirement to avoid injuries. Caution should be exercised when children are aggressive or have frequent tantrums, as Taekwondo teaches them techniques that can seriously injure others.
Dance / ballet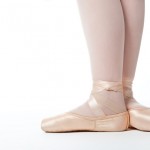 Children love to dance for their lives. Through predominantly playful elements, they develop a feeling for rhythm and music. Studying dances creates first dance experiences and ensures joy in movement. Children's dance is, so to speak, the "preschool" for the advanced courses (e.g. ballet / jazz dance / ...). Through playful body work, the sense of rhythm, the sense of balance and the ability to coordinate are trained. In small groups, children quickly develop a sense of togetherness. You learn to accept other children, to take responsibility and to fit into a group. Dance allows you to exercise more freely than ballet.
Ballet is also known as an art form for body movement. With this form of movement, the targeted training of the entire body as well as individual parts of the body is possible. The learned tension develops posture, gait and expression into graceful body language. Furthermore, coordination, strength and rhythm are promoted. Ballet can help to recognize motor deficits and to work on them in a targeted manner. It's also a great way to train your posture.
Where can you dance / ballet?
Children's dance and ballet are mainly practiced in dance / fitness studios. Clubs also often offer children's dance, but ballet offers are rarely to be found there.
Does dancing / ballet cause injuries and accidents?
The risk of injury in dancing and ballet is very low, as this is a holistic training in which the entire musculature is stretched and strengthened in a balanced way. When exercising intensely, symptoms of overuse can occur. In very rare cases, ligaments can be injured by twisting an ankle.
tennis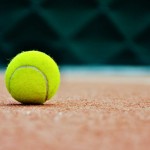 Tennis is one of the so-called setback sports. The single game and double game are common. In singles, one player plays against another. The tennis ball is hit over a net into the opposing field. The aim of the game is to score points, either through direct winning strokes or through mistakes made by the opponent. In doubles, two players face each other. Tennis is played outdoors on ash, grass and hard courts, as well as indoors on hard courts or carpet.
The sport is characterized by intensive running work, good hand-eye coordination, an overview of the game and a high level of concentration. In doubles, the partners have to harmonize well in order to make the game successful. Tennis training promotes speed and dexterity, as well as the ability to react. Tennis is a varied and highly coordinative sport in which endurance is also trained. The training is offered for children from the age of 5, whereby the playful familiarization with the ball and the racket should be in the foreground. The children from the age of 8 compete in tournaments.
Where do you play tennis?
Tennis is mainly played in sports clubs. But there are also numerous indoor tennis courts and outdoor courts that can be booked privately. Tennis is played by boys and girls alike. In Germany there are over 10,000 clubs in which around 180,000 girls and 230,000 boys up to the age of 18 play tennis.
Do injuries and accidents occur in tennis?
Since there is no physical contact in tennis, the susceptibility to injury is low. Overloading can lead to so-called "tennis elbow" (painful inflammation of the forearm tendons), as well as elbow and shoulder problems (if the technique is incorrect). Injuries to the ligaments in the ankle and knee, which can occur when there are sudden changes in direction, are also typical.
As with all other sports, it is also important in tennis to warm up well and avoid excessive strain. Especially when exhausted, the body is prone to ligament injuries caused by twisting ankle. Choosing the right footwear, which differs depending on the type of tennis ground, is another important measure to prevent injuries.
In training, exercises for strengthening and stretching the muscles as well as for coordination and mobility should be part of the standard in order to prevent one-sided strain and to minimize the susceptibility to twisting ankle.
Table tennis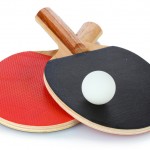 Table tennis is often referred to as the "fastest ball sport in the world". In addition to a table tennis table with a net, a table tennis ball and a racket are required for exercise. The aim of the game is to score as many points as possible by playing the ball back and forth on the table over the net, avoiding your own mistakes as much as possible and causing mistakes by the opponent through skillful play.
Table tennis is a popular sport that can be played in every age group and between different age groups. A match is played either one on one or in double two on two. Table tennis primarily trains balance, feeling for the ball and responsiveness, as well as tactical skills (e.g. predicting the actions of the opponent). The sport is quick strength-oriented and endurance demanding. Table tennis lives from its dynamism, tension and speed. The sport is suitable for children from approx. 7 years. Due to the height of the table tennis table, especially small children do not have an overview of the playing field beforehand. The youngest division in the mini championships is up to 8 years of age.Two further age groups (up to 10 years and 11 and 12 years) are held in the mini championships, which are played annually up to the national finals. Over 45,000 girls and boys take part in over 1,600 local decisions every year.
Where do you play table tennis?
Table tennis can be played almost anywhere. First of all, it's a classic club sport. In addition, table tennis tables can be found in many schoolyards, playgrounds, outdoor pools and leisure homes. If you have the space, you can set up a table tennis table at home. Around 82,000 boys and 32,000 girls aged 7-14 play table tennis in 10,000 clubs. So it shouldn't be a problem to find a club nearby.
Does table tennis lead to injuries and accidents?
Injuries very rarely occur in table tennis. However, if you do this sport intensely, you should regularly include exercises in your training program that promote an upright posture, as table tennis is mostly played in a bent position. Occasionally there are abrasions or bruises from hitting the hand on the table.
do gymnastics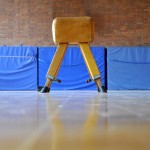 Gymnastics is a basic form of sport. It improves fitness, trains coordination skills and motor skills. The basic forms of movement for children are encouraged by playing and moving around on and with equipment.
In addition to the classic disciplines of apparatus gymnastics, floor gymnastics and trampoline gymnastics in the broader sense, gymnastics also includes general gymnastics, rhythmic gymnastics, wheel gymnastics, aerobics, acrobatics, health sports, rope skipping and vaulting as well as various gymnastics games.
The classic devices of children's gymnastics include parallel bars, horizontal bars, buck, horses, balance beams, rings, and floor gymnastics. The training primarily trains coordination and flexibility. The coordination of the muscles through balanced stretching and strengthening and a wide range of movement experiences make it easier to learn other sports. This makes gymnastics a good basis for many other sports. Many experts even recommend it as the sole sport up to the age of 10, on the basis of which other sports should only then be learned.
By playing and moving around with their peers, the children learn to assert themselves, to give in, to help each other, to cooperate and much more.
Where can you do gymnastics?
Gymnastics is a classic club sport that is very widespread. Almost 1.8 million children do gymnastics in around 20,000 clubs.
Does gymnastics cause injuries and accidents?
The susceptibility to injury when doing gymnastics is low with a well-structured workout with enough time to "warm up". However, if you fall from the device, bruises and broken bones can occur. During training, so-called assistance is available on the devices when learning new forms of movement or in case of accident-prone movement sequences.
volleyball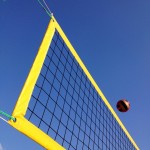 In volleyball, two teams of 6 players each face each other who play volleyball over a net after a maximum of three touches in their own field. The aim is to hit the ball over the net in such a way that the opposing team can no longer play the ball back. Volleyball is mainly played indoors. In recent years, beach volleyball has also established itself as an open-air variant of this sport. Two teams of two players each play against each other on clay.
Volleyball is a sport in which you sometimes have to adapt to game situations in a flash. The children learn to assess the trajectory of the ball and to react to it appropriately. Strength, speed, flexibility and responsiveness are important properties. In addition, mutual understanding and interaction (we-feeling) are promoted.
Where do you play volleyball?
Volleyball is mostly played in clubs. As an alternative, clubs are increasingly using beach volleyball facilities in summer, as volleyball is much more fun outdoors when the weather is nice. Beach volleyball fields can also often be found in outdoor pools, for example. Volleyball is played by both girls and boys. In Germany there are 4,670 clubs in which 21,100 boys and 46,700 girls aged 7-14 play volleyball.
Does volleyball cause injuries and accidents?
Volleyball is a fairly safe sport for children. The risk of injury is minimal, because a net separates both teams from each other and therefore no opposing body contact occurs. The most common injuries are finger injuries, e.g. because the ball was picked up incorrectly. But even these injuries are minor, as lighter, smaller balls are used at this age. Jumps and sudden changes of direction occasionally lead to ligament injuries to the ankle.
A good warm-up program before every workout and training in body coordination and technique help to minimize the risk of injury. In order to protect the knees during sports activities, knee pads should be worn. If necessary, you can prevent your fingers from twisting with a special tape. Attention should also be paid to non-slip shoes.
Vaulting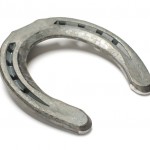 Vaulting is artistic gymnastics on a lunge horse. Up to three people do gymnastics on and on the horse at the same time. An overlying vaulting belt, which is provided with two handles and two foot straps, serves as a hold. To protect its back, the horse also wears a vaulting blanket and a foam pad under the harness.
Vaulting is often the first step into equestrian sport, especially for children. The advantage is that the child does not immediately take full responsibility for the horse, but remains with the lunge guide. Carried out in tournaments, vaulting is a demanding competitive sport that, like few other sports, challenges people in many ways. It's about balance, strength, tension, posture, flexibility, endurance, a sense of rhythm, concentration, trust, courage and creativity and, last but not least, about doing gymnastics together in a group and taking responsibility for the horse. Similar to gymnasts, vaulters have well-trained basic skills that make it easy for them to learn other sports. Vaulting courses start for children from 5 years.
As a tournament sport, vaulting exists as single, double and group vaulting. The groups consist of eight or six participants and one substitute.
Where can you vault?
Vaulting is a classic club sport offered by many riding clubs. Training is usually done in groups of 8 to 10 children. The sport is mainly practiced by girls.
Does vaulting lead to injuries and accidents?
Vaulting leads to moderate injuries. A fall from the horse can never be ruled out, and kick injuries and bruises can occur. In some cases, children still lack a trained eye for the situation (how does the horse move and how do I behave accordingly). Another avoidable injury factor is overestimating oneself, which sometimes leads to excessive stress (e.g. high losses from the horse). The consequences can then be ligament injuries and broken bones. However, that rarely happens.
There is no special protective clothing. It was once discussed whether to wear a riding helmet or a bicycle helmet when vaulting. However, this restricts the athletes' field of vision too much so that this protective measure could not prevail.
Authors
Martina Abel, Dipl. Psych., Managing Director of the Federal Working Group More Safety for Children e. V.
Inke Ruhe, graduate sports teacher, Bundesarbeitsgemeinschaft Mehr Sicherheit für Kinder e. V.
Contact
Federal Working Group (BAG) More safety for children e. V.
Christian-Lassen-Str. 11a
D-53117 Bonn
Website
Source references for photos
Photos of Mrs. Abel and Mrs. Ruhe: © BAG More safety for children
Acrobatics Photo: © M. Siegmund-Folia.com.jpg
Badminton photo: © jieophoto-fotolia.com.jpg
Basketball photo: © cristovao31-fotolia.com.jpg
Biking / cycling Photo: © Sergey Ryzhov-fotolia.com.jpg
Soccer photo: © Smileus-fotolia.com.jpg
Golf photo: © picture-factory-fotolia.com.jpg
Handball photo: © roostler-fotolia.com.jpg
Hockey photo: © Oleksandr Rozhkov-fotolia.com.jpg
Inline skating Photo: © BAG More safety for children.jpg
Judo photo: © robert cicchetti-fotolia.com.jpg
Karate © robert cicchetti-fotolia.com.jpg
Climbing Photo: © rupbilder-fotolia.com.jpg
Athletics Photo: © roibu-fotolia.com.jpg
Riding (dressage and show jumping) Photo: © light-image-fotolia.com.jpg
Wrestling Photo: © vladstar-fotolia.com.jpg
Swimming Photo: © Jan Jansen-fotolia.com.jpg
Skiing / snowboarding Photo: © NJ-fotolia.com.jpg
Taekwondo photo: © robert cicchetti-fotolia.com.jpg
Dancing / Ballet Photo: © Merlindo-fotolia.com.jpg
Tennis photo: © tadeas-fotolia.com.jpg
Table tennis photo: © Africa Studio-fotolia.com.jpg
Gymnastics Photo: © Matthias Ott-fotolia.com.jpg
Volleyball photo: © cyberkort-fotolia.com.jpg
Vaulting Photo: © amphotolt-fotolia.com.jpg
Created on May 26th, 2015, last changed on May 26th, 2015