Which film franchise would you bring back
Luz Olivares Capelle | BKA start-up scholarship holder 2016
This article was published in March 2016 as part of the portraits of Luz Olivares Capelle and Lukas Valenta Rinner. Meanwhile her film Forest of Echoes Received the Best Short Film Award at the Diagonale in Graz, among others.

For them, film is a tool for thinking something. Luz Olivares Capelle came to Vienna in 2008 to study at the Academy of Fine Arts and the Film Academy - and to learn. Because learning is the basis for them to be able to work - and think again - with the film tool. Her two current works show the different ways in which this thinking manifests itself: the experimental short film El Ritual del Color and the 30-minute film Forest of Echoes. Both can be seen on the Diagonale in Graz.
If you have Luz in front of you, you will meet someone with stories that she recounts with lively gestures. For example, if she talks about 20 things that she has to think about at the same time, she taps her forehead 20 times in quick succession.
The following three stories she tells me during our two-hour conversation. In essence, they show what defines the artistic thinking and work of the Argentine, who was born in 1983, always being open and curious, tirelessly learning and working to achieve what she wants to create with her art: illusion and magic.
The story of when she saw a Buñuel film at the age of 21
and realized that I wanted to make films too
I still remember the feeling: I'm sitting in this cinema, in the Museo de Arte Latinoamericano de Buenos Aires (MALBA). The movie begins. It was Cet obscur objet du désir (That obscure object of desire, 1977) of Luis Buñuel.
An old man is in love with a dark-haired woman. There is also a blonde woman in the film, but she is the same character. At first I couldn't accept that. For me it was - in a positive way - so unbearable that I wanted to get up and ask the other people in the audience: Am I the only one here who has problems with this ?! I saw that there are two different actresses!
I didn't know anything like that: that films work with gestures that can mean so much. Then I knew: If you can do that with and in the film, then I want to make films too!

Play with illusion. Stills from the experimental short film El Ritual del Color (2015, 3 min).
The passion for art and film only came with the student years. Where Luz grew up, in Rufino, there was no cinema. She only knew films from television.
At the age of 18 she moved to Buenos Aires. At the Universidad de Buenos Aires, she first completed the Ciclo Básico Común, a one-year cycle during which you take different subjects and only then decide on a course of study. But Luz couldn't quite make up his mind: she studied clothing design for one semester because she wanted to become a costume designer. The subject was too specific for her and gave her too little space. Then architecture followed, but only for 20 days because she couldn't cope with the many numbers. Courses in interior decoration, semiology, garden design, story writing and photography followed at various educational institutions.
One of these courses was about film history. All the names came up that had to be mentioned in the introductory courses: Truffaut, Bergman, Godard, ... Luz wrote them all down and made a list of "the good filmmakers". In the program of the MALBA art museum there was once a film by someone who was also on this list: Luis Buñuel. She knew: she has to look at it!
So, parallel to her studies at the University of Buenos Aires, she began studying directing at La Escuela Nacional de Experimentacón y Realización Cinematográfica (ENERC). The bachelor's degree lasted three years, but you had to decide on a subject right from the start: she decided on directing.
At the time, she didn't know what "directing" exactly meant, just that as a director you work in all areas and can help build every aspect of the film. She liked that thought.
From the beginning, Luz did not like the fact that ENERC (in contrast to the Vienna Film Academy, for example) does not also take non-directing courses. "In the end, you're a director with a lot of holes," she says (and means gaps, of course). And knowledge gaps are not their thing.
The story when she came to Vienna in 2008
and had to learn German first
It was clear to me that I had to learn German. In Buenos Aires I have already taken intensive courses so that I can at least say in Vienna: "Hello, I'm Luz, my favorite color is yellow."
In Vienna I continued with intensive language courses and did everything I could: yoga courses with a German teacher or rowing with German guys from the business university.
It was clear to me that I would not understand everything. So I based my timetables at the Film Academy and the Academy of Fine Arts on them. I had to exclude everything that is theory: film history, art history, philosophy. So I could only concentrate on practical and technical areas.
During the camera course I knew: I have to know a few hundred words and I'll get along with them. I had the professors' handouts and then went to college to look up the words I didn't understand. I still have the sheets at home: every single word is marked there. And I've looked up every single one.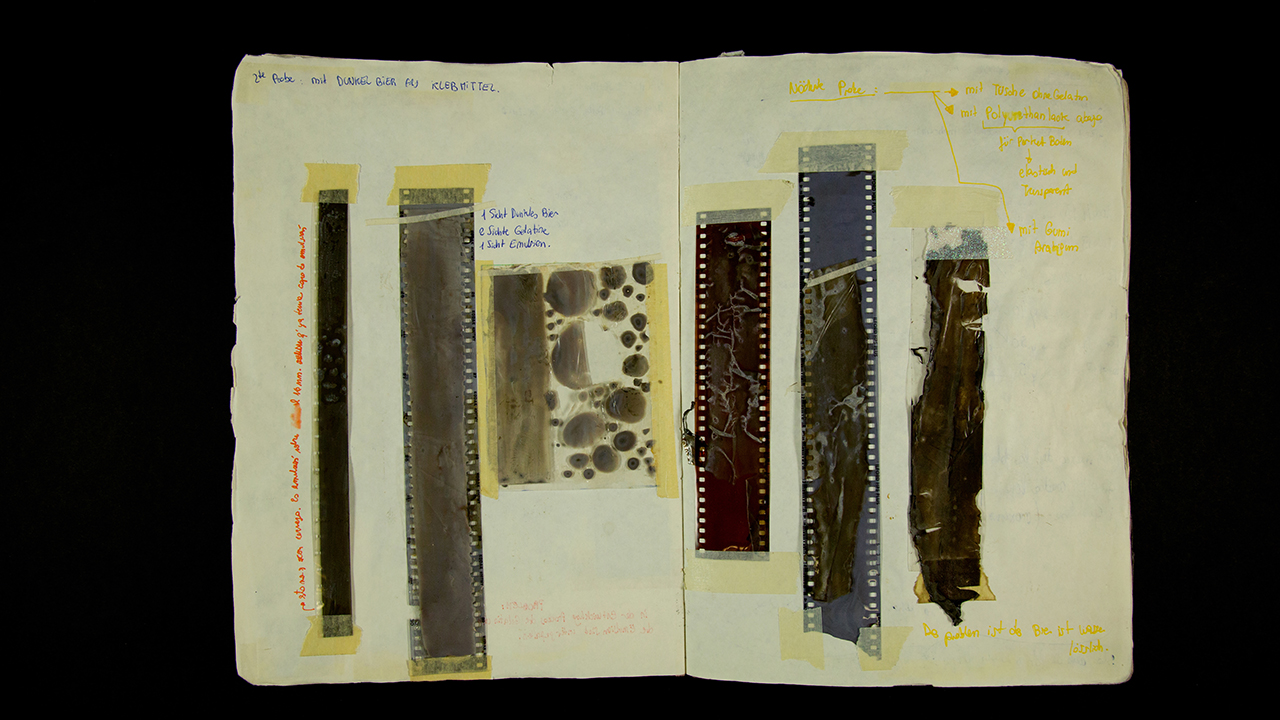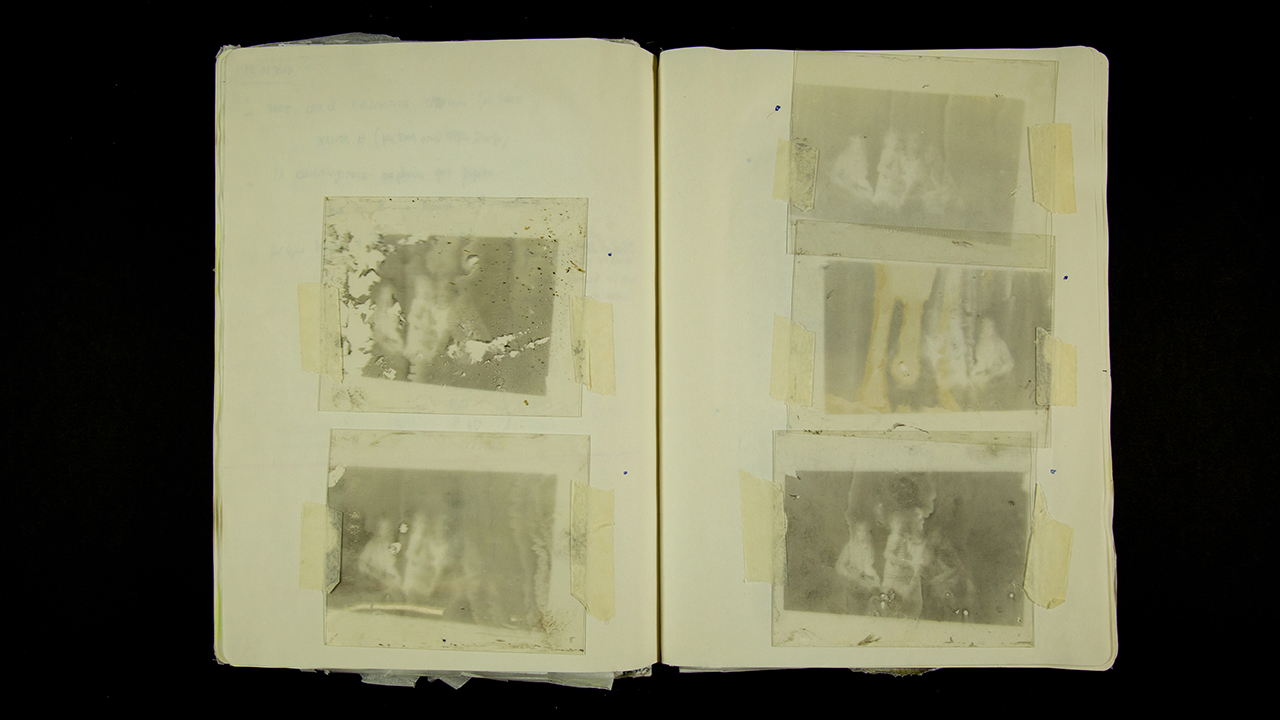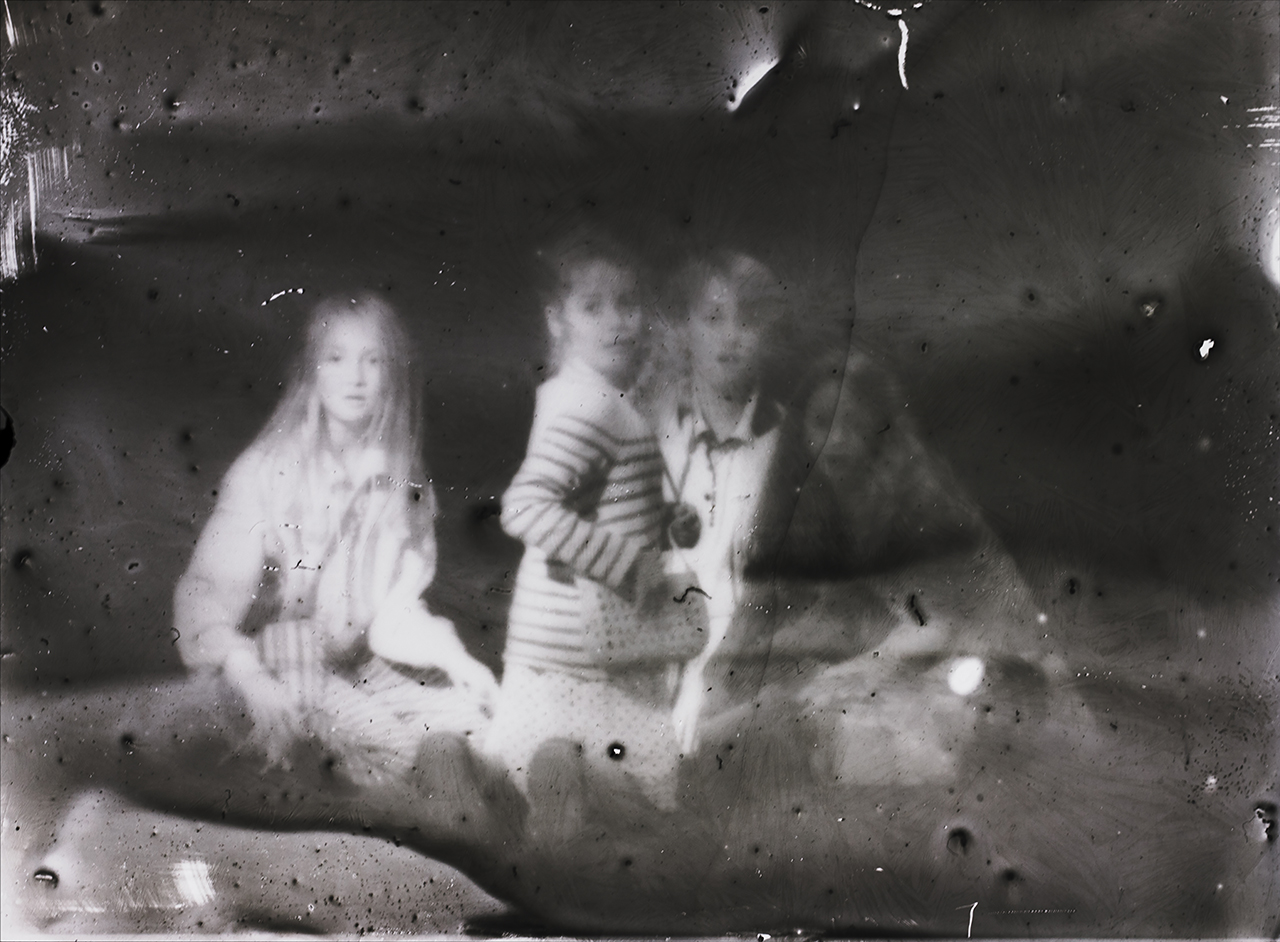 Luz's sketchbooks for the film Apariciones (2014, 24 min): You can see emulsion tests that Luz and Almut Schilling carried out over a period of nine months has made. The last picture: the end frame in the film. The sequence contains almost 1200 hand-coated and developed large-format photographs.
After studying at ENERC, Luz was a bit lost. She lacked the places where she could continue studying. She was a director "with many holes". Catalina Molina, who studied at the Vienna Film Academy and was a guest student at ENERC for a year, suggested that she spend a year on an exchange at the Film Academy. So Luz came to Vienna on August 21, 2008, as a guest auditor at the Film Academy. But since she also wanted to draw, she applied at the same time to the Academy of Fine Arts and was accepted into the class for graphics and printmaking techniques. "Collecting input from any medium," says Luz.
After the exchange year, she wanted to stay in Vienna and applied for a master's degree in directing at the film academy. First with Peter Patzak, then with Michael Haneke. Above all, she wanted to close technical gaps. And deal with the cinematic material. This is her experimental short documentary Apariciones (apparitions) (2014, 24 min, see right column), a film about ghostly apparitions. Together with Almut Schilling, a restorer for contemporary art, she produced film emulsions for the film. They spent nine months in the darkroom.
Also the short experimental film El Ritual del Color (2015, 3 min) is an analog experiment: a gray color card, which is used for camera tests, is held in the camera. Luz turns this routine gesture, which can be seen on every film set, into a game of reflections and illusions.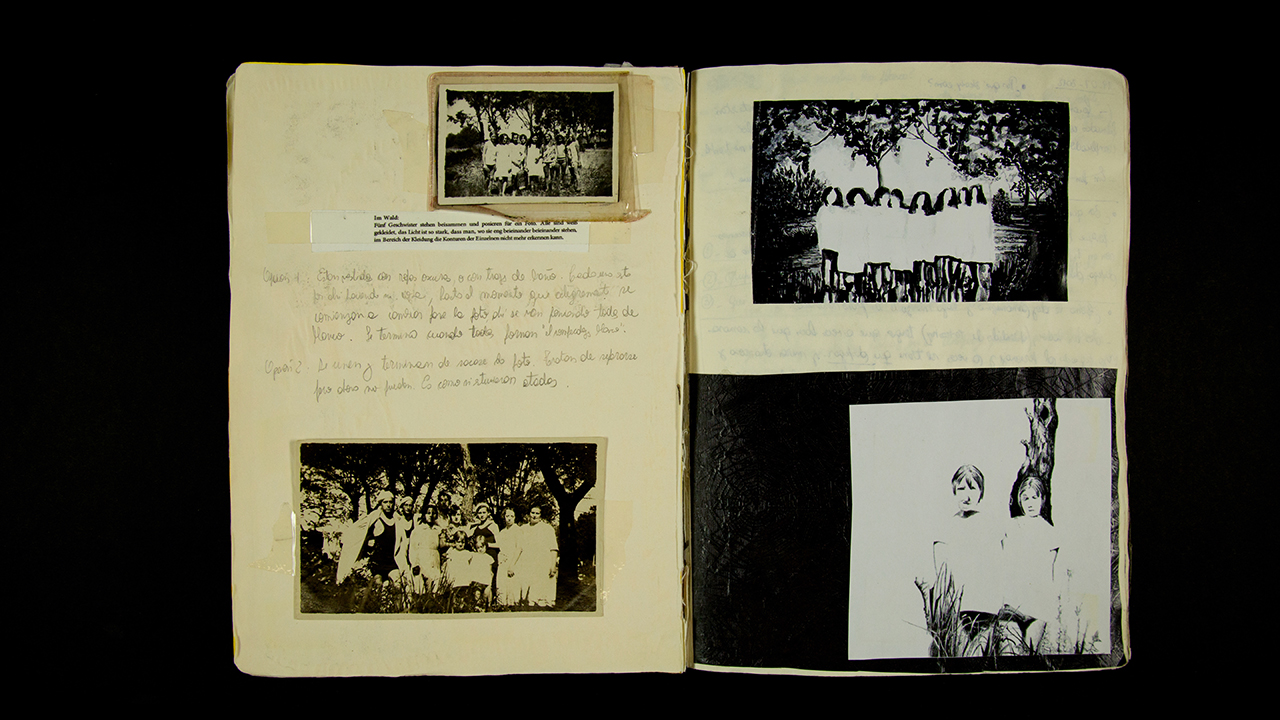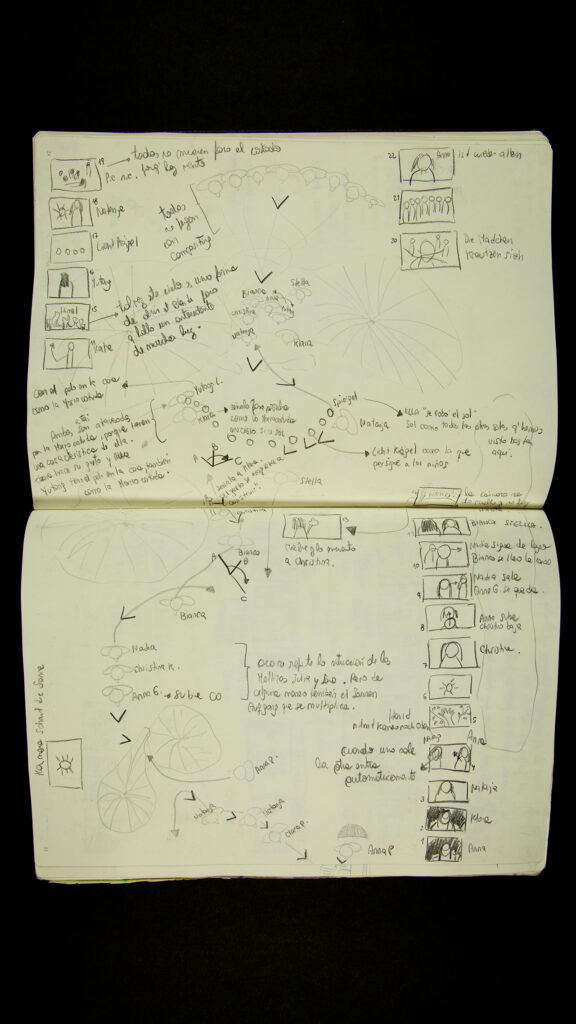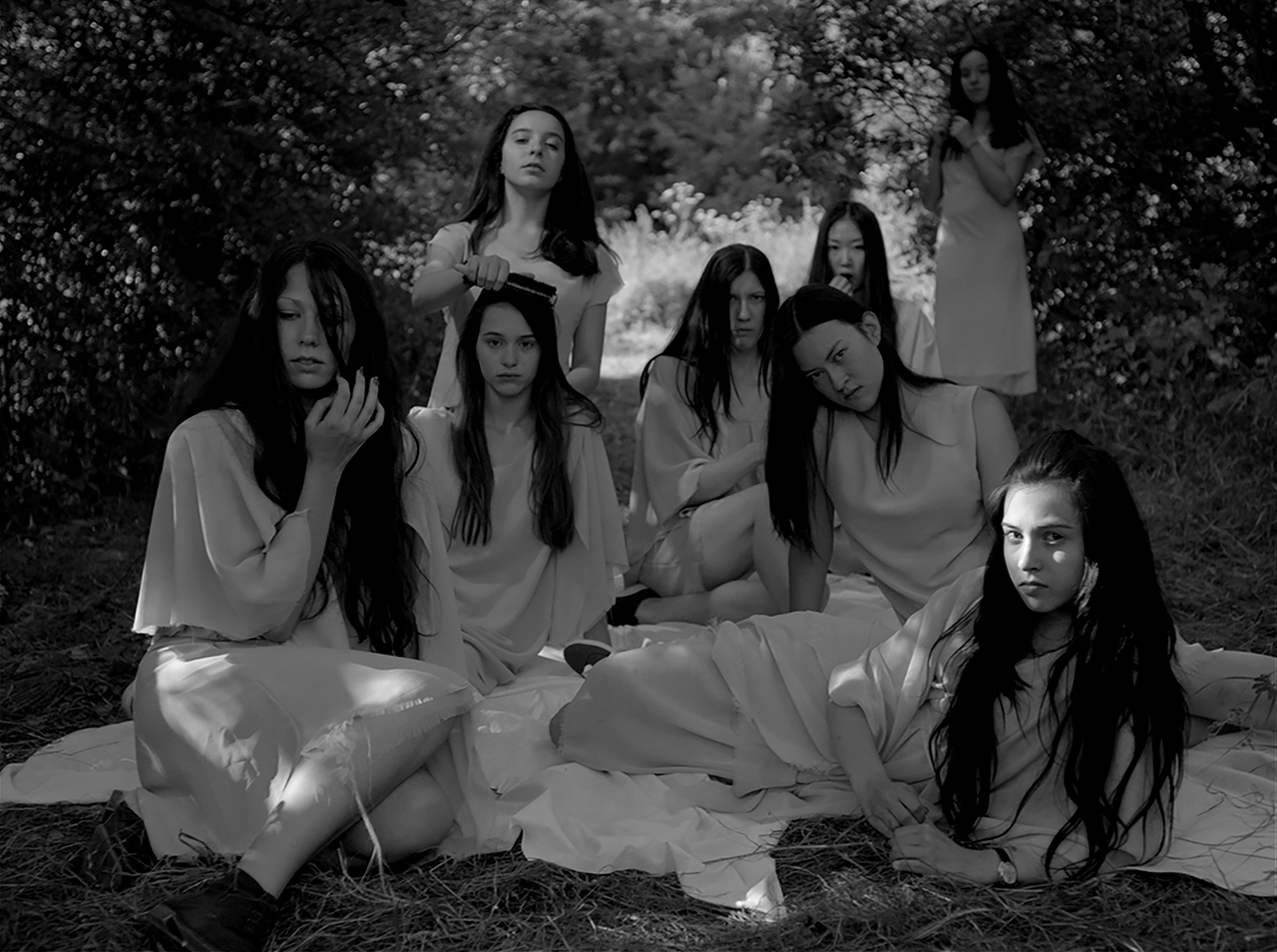 First image: Research images and your own drawings as a reference for a sequence in Apariciones. Second picture: Sketches that Luz had made for planning the five-minute one-take; seen is part of the design process of the choreography for camera and drama. Third and fourth image: stills from the film sequence.
Forest of Echoes (2016, 30 min), her diploma film at the Vienna Film Academy, was also created from a learning impulse. In terms of dramaturgy and acting, she learned a lot from teachers such as Sandra Bohle, Kathrin Resetarits and Michael Haneke. She wanted to deepen this in a narrative feature film.
She never wants to neglect the acting leadership, says Luz. During theater projects, she sat in the corner to watch the directors at their craft. At the film academy she learned from acting coach greats like Susan Batson, who already worked with Nicole Kidman and Juliette Binoche. There is a separate compartment on the shelves at home with everything that Luz would like to read and learn about acting. "You have to learn all the methods that you can learn," she says.
So making a film doesn't just mean creating pictures. The image design, says Luz, is the only area in which she feels "normal". She describes the director's situation as "complex", where all the threads come together.
"When it comes to film, I'm often afraid of doing something wrong. Not so in the studio. I am intuitive, playful and often only think about it later. I can't do that with film: there is often a lot of money involved and there are 30 people who look and wait for you. "
It is all the more important to her to have the right people around her who believe in the project and think along with her.
"I often come up with my obsessive list," says Luz. "And the greatest thing is when someone thinks my ideas further and brings back more than I brought in."
The story when she wanted in the summer of 2015
that something magical is happening to her
I like swimming. I love that in Austria: swimming in natural places, with algae and fish. That is not possible in Buenos Aires. I also like to ride my bike, through places I don't know.
Last summer I went swimming in the Old Danube. And on the way there by bike I said: Today I want something magical to happen. I want something to flash up in my life today that is not normal. So I sent this wish into the universe.
I went swimming with the air mattress, as far as the middle of the Old Danube. In the water I always saw the reflection of my own face. I looked at the algae - which I love. Suddenly I saw an asterisk. I saw a Medusa, a jellyfish, with an asterisk! I swam after her. Suddenly there were more: two, three, four ... They all disappeared again immediately.

Quiet off Forest of Echoes (2016, 30 min), recorded by László Váncsa, who did the additional camera and the editing for the film. Camera still below: Sebastian Thaler.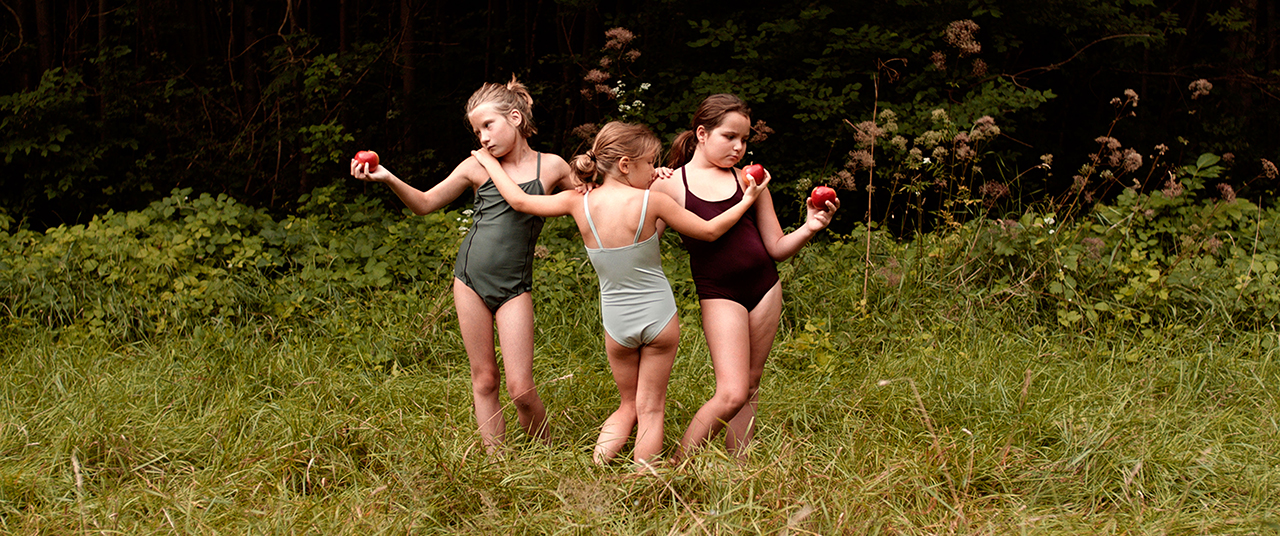 Question: Why do you make films?
Answer: "If someone asks me: This (Luz points to a point in front of him) is the reality, where would you put your camera? (She points to another point far away) There! Far away please! For me, film is a medium with which I can put the world together again, far from our concept of reality. It's a toy to rearrange this order. "
In Forest of Echoes three children spend a few summer days in the forest. At the lake they meet a young, apparently lifeless woman.
"I wanted to have an anarchic approach to the subject of 'death and life' with this film. Not one about suffering. But someone else, one from the children's point of view. "
The film also has the effect of a choreography in which a narrative is only circled or circled.
Another biographical aspect fits in with this: Luz used to be very athletic before film and art took up their time. She played field hockey for eleven years, enjoyed watching basketball and soccer. What fascinates her about these sports: Reading the game, anticipating where the other player is going next. And how quickly and fluently these movements run.
Is movement more important to you in film than dialogue or a narrative that runs from A to Z?
"I'm interested in how things develop in the picture."
The exciting thing about Luz 'work is that you can see that she is trying to think cinematically. She not only questions the medium itself, but also the form chosen:
"If I decide in favor of film - and against photography or drawing, for example - then I have to be sure that film gives me something that other media cannot. When, for example, quite banally, I need movement. Or the illusion that something is alive. Only when I am sure that my concern is specific to the film can I go on for myself. "
"And then with every film I ask myself again: What is film actually? Is it now 'just' a medium to tell my story, or is it also a tool to explore something, to think? "
Then she says the beautiful sentence: "I look at the fabrics and watch in which direction they go."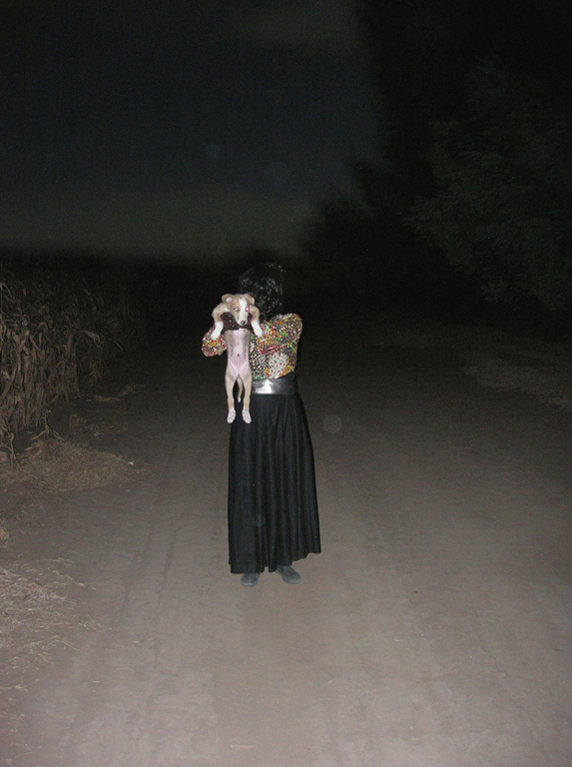 Portrait picture on http://www.luzolivarescapelle.com. Luz as the fictional character "La Morrocotuda". The term stands for a contradiction in terms: something is huge, clearly there; but you still can't tell whether it exists. "I see the character as an alter ego that shows me something extraordinary. A game with myself, "says Luz.
During our conversation and the lively flow of speech at Luz Olivares Chapel, there are only two moments when she is looking for an answer longer than usual.
The first big break follows the question of whether there is something that has made her permanent, constant for ten years. She then says: "I really enjoy sewing. Since I was four. "
The second major hiatus follows what happens when she finishes her studies this summer. And whether she's not afraid of standing on a cliff again as she did many years ago after studying in Buenos Aires:
"I think the difference is: In Argentina I had the feeling that everything was closing. Here I have the feeling: everything opens sooner. "
And she adds:
"But I'm not saying that I already have a way."
by Dominik Tschütscher, March 2016
Images provided by Luz Olivares Capelle
Portrait picture at the top© steffi dittrich photography